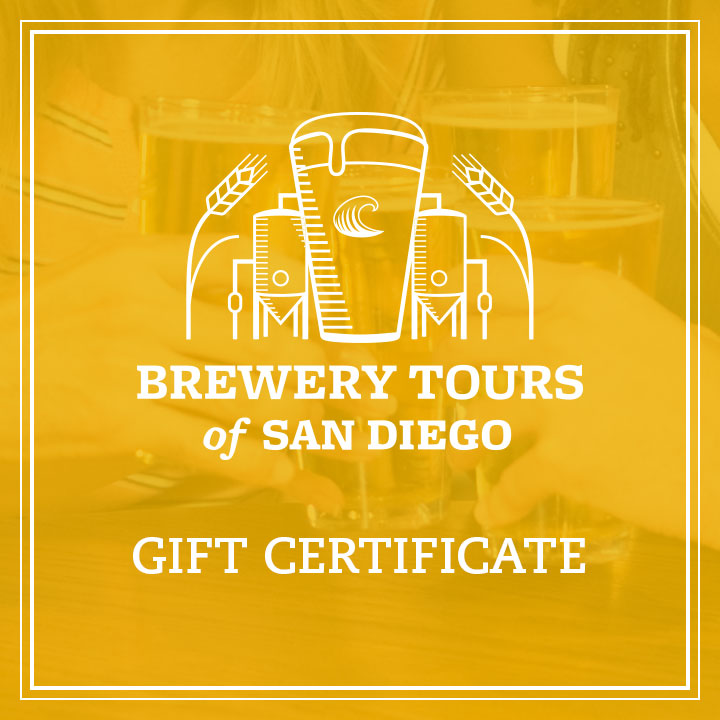 Public Tour Gift Certificate
Gift Certificate to apply to public tour .
Product Description
Gift Certificates are good for all Daily Public Tours, and reservations are based on availability. After purchasing Gift Certificate you will be emailed a printable copy with the Gift Certificate number listed on the print out. This number will be the only thing needed to make the reservation. Please contact us with any questions.
Phone 619-961-7999
Email jon@brewerytoursofsandiego.com